BEING RESPONSIBLE - Corporate Social Responsibilities (CSR)
Gratitude is one of the most important batons that have been passed on through generations within the Bhimrajka group. Thus, CSR is taken very seriously. We believe in giving back in abundance to this society that has nurtured and blessed us over the years.
Other than through Rotary Club, Social Centres and NGOs, our contributions cover various verticals:


Health
Ambulance to a reputed hospital.
Gifting of Doppler Machine.
Donating Blood Pressure Machines.
Donating Jaipur Foot for the Handicapped.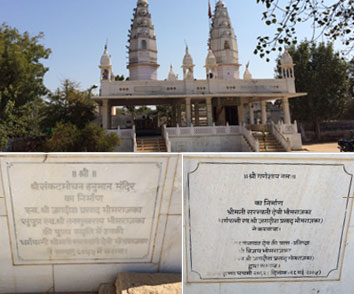 Religious
Temple and Guest House for the Community upliftment.
Supporting Chinmaya Mission in their Religious and Social Activities.
Sports
Sponsored Charity Tournaments
Regular participation in marathons and other sports to raise money and encourage sports.
Infrastructure development
Water distribution project at Mahalaxmi temple.
Improving and helping out in village infrastructure development
Construction of schools.
Environment
Tree plantation drives
Animal care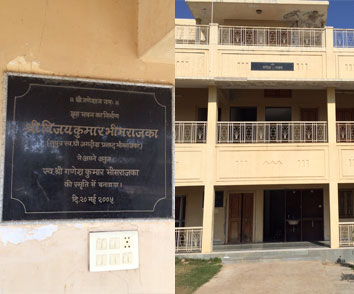 Education
Children's Education
Setting up of schools for the underprivileged
Supporting the Government's initiative towards education of girl child.
Supporting Educational trusts in the computer literacy initiative.
Free shoes and school bags for underprivileged students.
Free uniforms for underprivileged students.
Educational books to underprivileged students.
Meritorious students are felicitated with an objective of encouraging them for higher studies.
Training Centres for the Mentally Challenged.
Primary Education in Tribal Area.
Skill Development.
Adopting Orphans for Securing their Future.
Publishing of Religious books (Prayer books and Prachang) to ensure New Generation is well connected with Ethos of Indian Heritage.